1) Twilight by Stephenie Meyer
I've mentioned on my blog a few times that I used to love reading until my school started the Accelerated Reading (AR) Program. I'm the type of person who will stop liking something I love if it's turned into a chore.
In 2007/2008 (sophomore year of high school) my friend told me to read Twilight. At first, I thought, "Wow, that's a thick book, and vampires are kind of cheesy." I ended up reading all the published books in less than two weeks… I even went to the Breaking Dawn midnight release.
2) The Lightning Thief by Rick Riordan
This was another series a friend recommended to me. At first I wasn't going to read it because I thought it would be stupid and childish. My friend told me to give it a few chapters, and if I didn't like it, return it. After I finished my homework that night, I started reading and I couldn't put the book down until the wee hours of the night!
Rick Riordan is now one of my favourite authors, and I will forever recommend this series to everyone, no matter what age they are.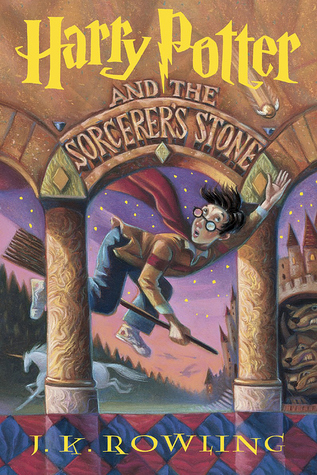 3) Harry Potter by J.K. Rowling
I wasn't allowed to read Harry Potter growing up because of the witchcraft and rumors that the spells were real. When I turned eighteen I decided, "I'm an adult, so no one can stop me from reading books now!" I read the first three books in two weeks, then read the rest of the series that following summer.
I'm really disappointed in my parents for thinking I wouldn't be able to separate fantasy from reality.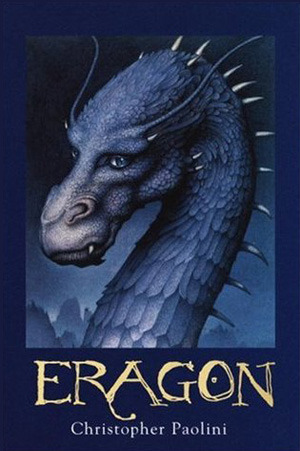 4) Eragon by Christopher Paolini
Eragon was the first big book I read all the way through, and 100% on my own. It was also the first book I was super obsessed with.
I used to get onto Shur'tugal and other websites/message boards and talk about the book. (I was eleven at the time, I believe?) When I heard about the movie, I'd stalk the IMDb boards for info… Man I was a bit too obsessive. Haha.
I still need to read Brisingr and Inheritance… And I'm still upset with my friend for spoiling Brisingr for me shortly after it came out.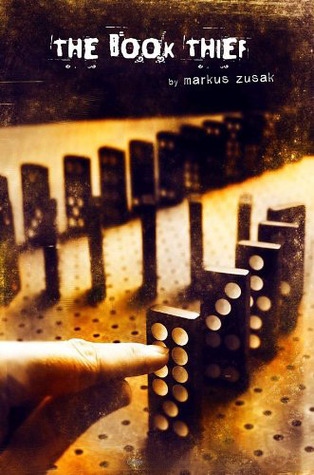 5) The Book Thief by Markus Zusak
The Book Thief is one of the most beautiful and heartbreaking books I've ever read. To this day, a book hasn't made me as emotional as The Book Thief.
I was a math teacher's assistant (TA), the class was taking a test and I started silently crying in the back of the room… Someone had turned around to see the clock, saw me crying, and said "Why are you crying?!" The entire class started laughing at me. A few of them still give me grief about it to this day, nearly seven years later.
6) Leviathan by Scott Westerfeld
Scott Westerfeld is such a fun and funky author who always creates unique worlds, settings, and characters. This trilogy saved me from an awful slump.
A lot of people haven't read this series. Please do so now! When you read Leviathan, let me know. A lot of people say Scott Westerfeld is an acquired taste. I want to know what your experience was like. 🙂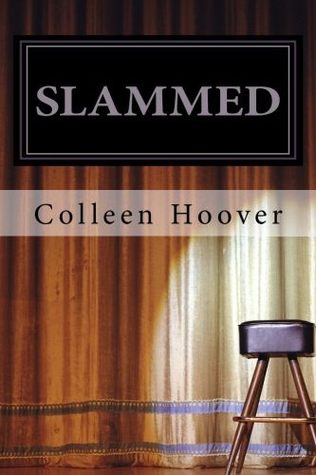 7) Slammed by Colleen Hoover
Slammed is one of the few Colleen Hoover books I actually enjoyed. It inspired me to get back into slam poetry, and read more poetry. It's so freaking good. I can't get over how the same author wrote this and then a bunch of books I hate.
I like reading about taboo subjects, specifically student teacher relationships in this case (here's a Goodreads list on them). But only if the student is of the age of consent. It's weird. I know. And yes, I've seen Pretty Little Liars. Yes, I shipped Ezra and Aria hardcore.
8) The Universe of Us by Lang Leav
Have you ever read a poetry book and thought, "This is putting my thoughts into words that make sense!"
Because if you have, this was the book for me.
And if you haven't, maybe pick up this book and see if you relate to it like I did?
9) Attack on Titan by Hajime Isayama
I know a lot of people don't count manga as a real book, but I do.
Attack on Titan is my favourite anime, so I picked up the manga last year. The monthly chapters of AOT/SNK are the only thing that keeps me going most days.  lol
10) Outlander by Diana Gabaldon
Of course I can't have this list without mentioning Outlander!
Diana Gabaldon is an excellent story-teller. I'm thankful for both Jamie and Claire and their swoonworthy romance and beautiful story. Jamie is the ultimate book boyfriend, and is the reason I'm probably going to be bitter and alone the rest of my life.
Sam Heughan is such a beautiful man and plays the part of Jamie perfectly.
Top Ten Tuesday is an original feature/weekly meme created by The Broke and the Bookish.