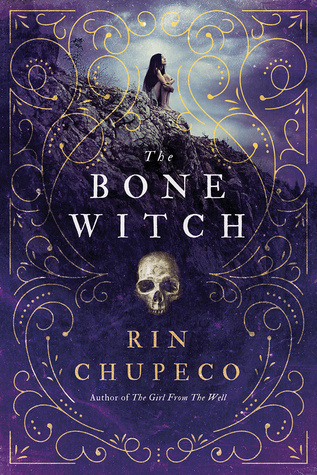 I received a free ARC of this book from NetGalley in exchange for an honest review.
When Tea (Tay-uh) accidentally raises her brother Fox from the dead, a Bone Witch named Mykala comes to take her (and her brother) away from their village to the Willows for dark asha training.
What's really unique about this book is that the chapters alternate between young Tea and an older, darker, and more powerful Tea.
I've been interested in reading a fantasy book about necromancy for a while, so I've been pretty excited about reading this since I saw it on Goodreads. Sadly… I was disappointed.
Not a lot happens in this book. About 90% of this book is hua, hairpin, fashion, and food descriptions, 5% dance and instrument training, and 5% excitement/action.
I'm not saying Rin Chupeco is a bad writer, she certainly isn't! The idea was really cool, and the world was interesting, but it wasn't as dark or gritty like I was wanting it to be, and most of the time I was bored out of my mind due to all the descriptions. Had the descriptions been cut waaaay down, I probably would have rated this at least three stars.
Even though I personally wasn't a fan of this book, I hope you read it once it releases on March 7th, because I'd love to see what you guys have to say about it! 🙂
Goodreads | Amazon | Barnes & Noble | Book Depository