I first made a Goodreads account back in 2009. Ah, the good ol' days when I used to read every hyped new release and 2-3 books a week. Things have obviously changed since then. I now avoid hyped books like the plague after being disappointed far too many times, and I'm lucky to read one book a month.
Last year, I removed over 200 books from my to-read shelf if they had been there since I started my account and had less than a 3.75 star rating. I also removed books if they were added during my YA paranormal and dystopia phase, those are genres I've grown out of. There are a few books I kept on there just in case, but honesty, I'm probably not going to touch them.
The first four books on this list are actually sequels to series I once loved. Please don't hate me. Haha.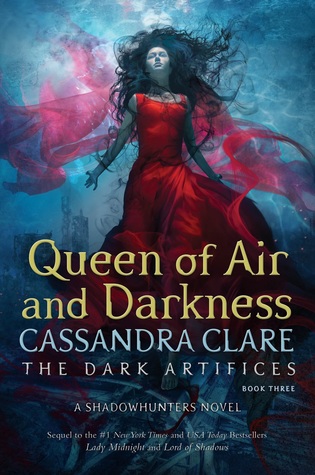 1) The Queen of Air and Darkness
by Cassandra Clare
Lord of Shadows bored me. I struggled through it for OVER a month. In the past, I could read one of Cassandra Clare's books in a few days, or up to a week. She's always been known to get me out of a slump… This actually put me in a slump!
Things started off great and picked up where Lady Midnight ended. Then it became love triangle after love triangle, lies and relationship drama. Not a whole lot happened plot wise.
Lord Of Shadows could have been condensed down to 400-500 pages, not 700. There was seriously so much filler and nonsense. The only POVs that didn't bore me were Kit and Ty's.
I'm not at all happy with the direction the story and characters are going, so I think it's time to stop reading the Shadowhunter Chronicles…
2) The Burning Maze
by Rick Riordan 
It took me months to read The Dark Prophecy, and I'm deeply saddened because I love Rick Riordan's writing and imagination. He has been one of my favorite authors since I first read The Lightning Thief in 2009.
Riordan's quality started going downhill in The Blood of Olympus, the fifth and final book in The Heroes of Olympus series. He keeps using the same formula and character personalities over and over again, and his jokes are becoming stale and unfunny.
3) Tower of Dawn
by Sarah J. Maas
I was going to abandon ship on this series, but after reading and loving A Court of Thorns and Roses and A Court of Mist and Fury and being blown away, I decide to give the Throne of Glass series I once loved another chance and read Empire of Storms… and I am full of regret.
The Throne of Glass series has turned into 90% lust/flirting and 10% recycled plots. I ship no one anymore. Please, kill the main character brutally, SJM.
4) A Court of Frost and Starlight
by Sarah J. Maas
A Court of Thorns and Roses and A Court of Mist and Fury were SOOOOO GOOD. A Court of Wings and Ruin didn't live up to my expectations. It was boring and I felt annoyed most of the book. I remember thinking "If I have to read 'my mate' or 'the (fe)males' one more time…"
Rhysand and Feyre's relationship lost a lot of steam in A Court of Wings and Ruin. There is hardly any sass, tension and angst now that they're married. Sarah J. Maas needs to stop writing sex scenes. They're so cringy.
5) The Name of the Star
by Maureen Johnson
From my understanding, this is about a kid from Louisiana (US) who goes to London. During her stay, there is a serial killer mimicking Jack the Ripper, and she's the only one who can see him…
It sounded interesting when I first heard about it. I'm pretty sure I bought this for Kindle during a sale. I just don't care to read it anymore. I've read Maureen Johnson's writing in Let it Snow and Cassandra Clare's Shadowhunter anthologies, and there's something about it that I don't really care for.
6) Stormbreaker
by Anthony Horowitz
This is a spy book about a teenage boy who mysteriously lost his uncle after an accident.
Again, this is another book I got on Kindle during a sale. Maybe I'll try to read this series to my nephew when he gets older. I'm not sure. But for now, I'm not interested.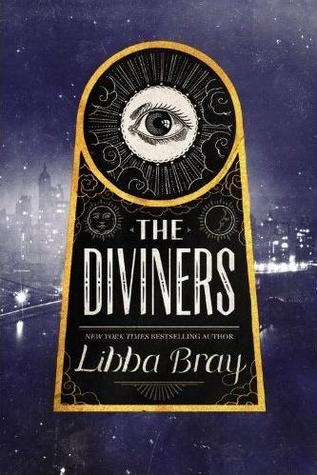 7) The Diviners
by Libba Bray
When this first came out, I remember being intrigued with 1920's New York, a serial killer, and the supernatural. Plus, like most of you, if BookTubers raved about a book, I HAD to read it. I've since learned that most of them get paid, or rate books 4 and 5 stars to keep getting ARCS and freebies from publishers.
I remember reading a Great and Terrible Beauty around 7-8 years ago and I didn't really care much for it, but I liked Libba Bray's writing, which is why I got this… I just don't care anymore.
8) Life As We Knew It
by Susan Beth Pfeffer 
A meteor knocks the moon closer to the earth, and a bunch of natural disasters start to happen.
After reading The Hunger Games in high school, I went on a dystopian binge for about a year or two and bought this book on Kindle. I vaguely remember someone spoiling a later book for me which is why I haven't read this yet. I've since lost interest in dystopias.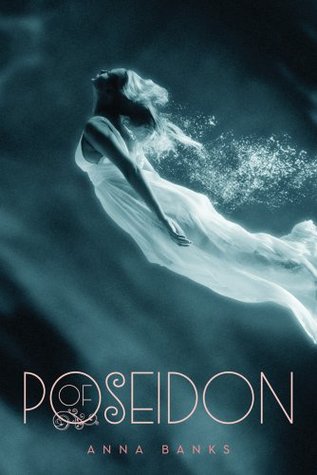 9) Of Poseidon
by Anna Banks
I've really been wanting to read a mermaid book, so I got this on Kindle a few years ago and planned on reading it, and totally forget it existed until I was going through my Goodreads looking for books for this post. The synopsis kind of sounds silly to me now…
Galen is the prince of the Syrena, sent to land to find a girl he's heard can communicate with fish. Emma is on vacation at the beach. When she runs into Galen—literally, ouch!—both teens sense a connection. But it will take several encounters, including a deadly one with a shark, for Galen to be convinced of Emma's gifts. Now, if he can only convince Emma that she holds the key to his kingdom…
10) Starcrossed
by Josephine Angelini
I think I got this on Kindle after hearing it was about Greek Mythology… I'm still kind of interested, but at the same time, just the thought of reading a YA romance is making me cringe.
What's happening to me? Haha.
*Top Ten Tuesday was created by The Broke and the Bookish and has been moved to That Artsy Reader Girl.*