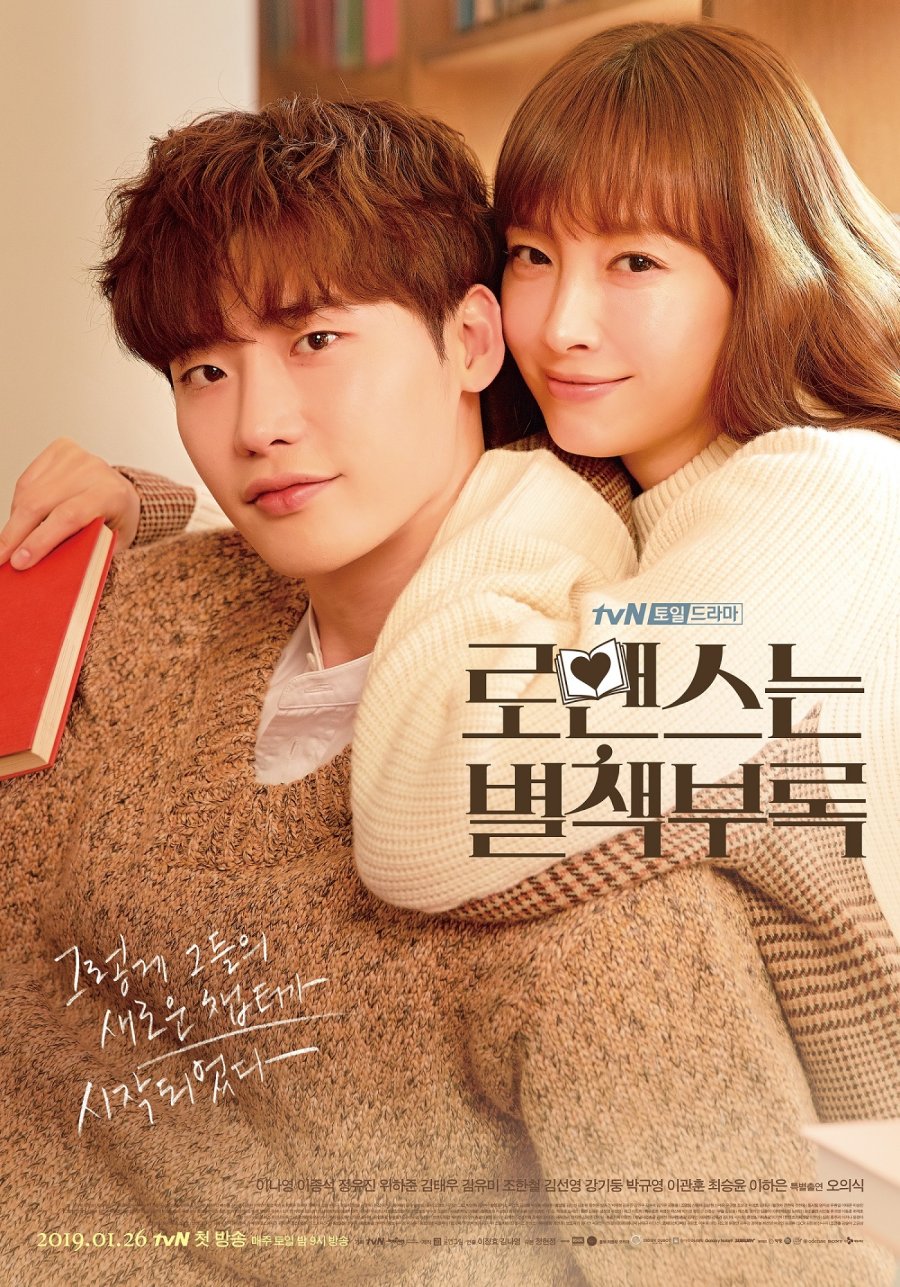 Title: Romance is a Bonus Book
Genres: Friendship, Business, Comedy, Romance
Release Date: January 26, 2019 – March 17, 2019
Total Episodes: 16 | ~1 hour runtime
Rating: ⭐⭐⭐⭐
Synopsis: Kang Dan-i was a popular copywriter before she quit work to raise her daughter. Now in her mid-thirties, Dan-i is a divorced single mother struggling to find a job.
Cha Eun-Ho is Dan-i's childhood friend, author, and youngest chief editor at Gyeoro Publishing Company. He becomes more involved in Dan-i's life after she lies about her education background and starts working at the publishing company as a contract worker.
I thought the first episode was kind of boring and stopped watching halfway. I'm really happy I decided to watch the rest of the episode the next day, because I ended up really loving it! So, if you've tried watching this, things do pick up. It just finished airing yesterday, so it's the perfect time to binge.
From the very beginning of the show, you know Eun-Ho is in love with Dan-i, and she's completely oblivious to it (seriously, how?!). The actress playing Dan-i is 10 years older than the guy playing Eun-Ho. It didn't seem weird to me, but it seems to bother a lot of people.
The romance between Eun-ho and Dan-i is slow burn. I thought they had better platonic chemistry than romantic chemistry. Their kissing and cuddling scenes felt a little more awkward than the other Asian dramas I've seen (y'all know what I'm talking about with the non-puckered lip kiss lol).
The entire show doesn't focus on Eun-Ho and Dan-i. There are a lot of characters working at the publishing company and multiple subplots. All the side characters are great! I found their stories interesting and more exciting than the main plot at times.
There's one thing that really bothered me about the show. I thought it was weird how Dan-i's daughter was conveniently out of the country going to school, so she's never around. I think she was in like two episodes when Dan-i was calling or FaceTiming her? I would have liked to have seen some scenes with Eun-Ho and Dan-i's daughter.
Overall, it was a well-rounded show, and there weren't any loose ends that I can think of off the top of my head. I'm very satisfied with the ending! If you like slow burn romantic comedies, check this out.